Services & Capabilities
With multiple seats of CAD/CAM software, 7 vertical CNCs, and a variety of miscellaneous support equipment, we are equipped to meet your needs.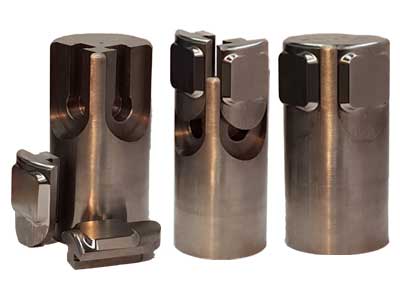 File Converters: DWG, DXF, IGES, STEP, etc.
CNC Machines
3 Verticals X40 x Y26 x Z25
2 Verticals X50 x Y26 x Z25
2 Verticals X64 x Y32 x Z30
1 Lathe with 10" Chuck
Manual Machines
3 Series 1 Bridgeports
3 Cincinnati Hydrotels
2 EDM Machines
1 Kearney / Tracker Horiztonal Mill
3 Marvel Vertical Band Saws
1 Blanchard Grinder #18 36" Diameter Table
1 Surface Grinder
1 High Temperature Parts Washer 30" Rotary Table
Tool Room Drill Press
2 Large Drill Presses
1 Miller Tig Welder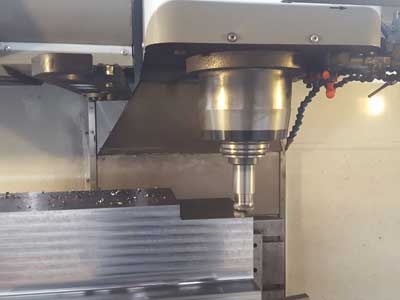 Services
3D Modeling/Machining
Forge Die Design and Machining
Bending Dies
Prototypes
Fixtures
Pocketing and Slotting
Drilling/Tapping/Thread Milling
Turning
Grinding/Polishing
5 2-Ton Bridge Cranes
Pick up/Delivery up to 10,000 lbs.